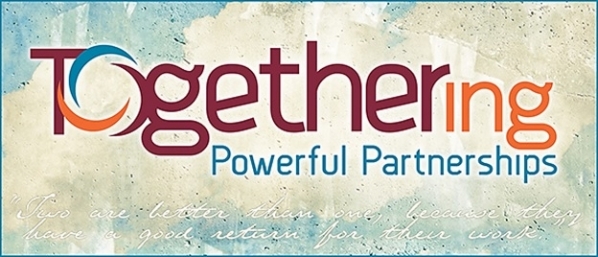 The 2017

Texas State Assembly

The big idea for the 2017 Assembly is simply this: new energy for kingdom work is activated as ministry partnerships deepen. As Ecclesiastes 4:9 reminds us, "Two are better than one, because they have a good return for their work." This year's assembly will launch the Texas Church of God into a new era of partnership and unity. A fresh model of state ministry will be introduced as we seek to reclaim what Hell has stolen.
This time of meeting is designed for pastors and all credentialed persons and their spouses. Please bring your lay leaders for a great time of visioning, encouraging, and unity.
Guest Speakers: Jeannette Flynn and Chuck Myricks

To register for the State Assembly, click here
We ask that you please register as soon as possible to help us in planning our meals.
Thank you



Date: Fri. & Sat., November 3 - 4, 2017
Time: Fri.: Registration – 9:00 a.m.
Conference – 10:00 a.m.
Sat.: Registration – 8:00 a.m.
Conference – 9:00 a.m.

Where: Houston First Church of God
14400 Northwest Freeway (U.S. Hwy. 290)
Houston, TX 77040

Cost: $40 per person; includes lunch and dinner on Friday
$10 for retirees and non-credentialed persons
(to cover Friday's lunch and/or dinner)
No cost for retirees and non-clergy who do not eat with us on Friday

Room reservations:
Official hotel is The Hilton Garden Inn NW/America Plaza
14919 Northwest Freeway, Houston, TX 77040

Cost: $79.00 or $84.00 per night, depending upon room selection.
Includes parking, Wi-Fi, and breakfast.

This special room rate is available until October 19th
or until the group block is sold-out, whichever comes first.
Reservations received after that will be subject to space
availability and at prevailing room rates.
To reserve a room, click on this link to go to our private page:
http://hiltongardeninn.hilton.com/en/gi/groups/personalized/H/HOUAMGI-TGI-20171102/index.jhtml
Or you may call the hotel directly at 713-896-6700 and ask for
the group room block for the TGA/Texas General Assembly.




For A Detailed Schedule and Additonal Information, click here

To See State Assembly Documents, click here


Conference Leaders:
Wayne Bollenbacker
Huber Maxwell
Tim West